BRISTOL WOMEN'S HEALTH DIPLOMA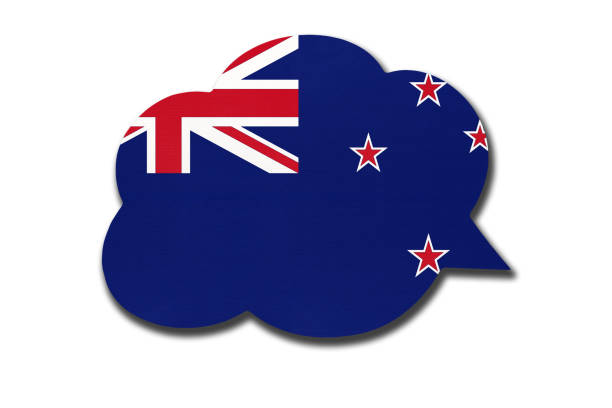 DO THE BRISTOL WOMEN'S HEALTH DIPLOMA IN AUSTRALASIA! Sydney Practicals.
ONLINE LECTURES, ANZAC TIMED ZOOM TUTORIALS, PRACTICAL WEEK BLOCK AUG 2023 AND AUG 2024!
June-Aug, Sept-Nov, Feb – April academic year semesters.
Dedicated course page – AUSTRALASIAN / ANZAC WOMEN'S HEALTH DIPLOMA – SYDNEY PRACTICALS!.
AUSTRALIASIAN DIPLOMA IN WOMEN'S HEALTH – DO THE BRISTOL WOMEN'S HEALTH COURSE IN SYDNEY!!
The programme is the same: pay for each year of the 2 year programme, and get 9 weekends worth of lectures delivered online over 9 months, plus loads of other resources, evidence, articles, videos etc to watch and absorb. with a 6 day practical intensive in Sydney. We can't offer the same teaching clinic add on, but you will get lots of case tutorials and additional practicals instead included in your course fee. If we can we will ask local osteos to send challenging / interesting patients for live tutorials in the afternoons, but this can't be guaranteed in the same was y as the UK version, but hopefully we can manage something that is nearly equivalent to the experience in the UK version.
Starts in June 2022 so you can join your UK colleagues in the virtual teaching space. Read all the Bristol Women's Health Course Details here as the content is the same, and then join us in Sydney for the practicals. Monthly zoom meetings will be delivered on a Tues / Wed evening AEST time. You can also read the dedicated ANZAC page too – click here.
AUSTRALIASIAN DIPLOMA – YEAR ONE – $3500 INCLUDING PRACTICAL WEEK BLOCK IN SYDNEY – PLEASE PAY BY BANK TRANSFER INTO AUS ACCOUNT – DETAILS – CLICK HERE (if you need to top up please contact me directly on admin@cnmo.co.uk). NB as currency rates fluctuate it is possible some people will pay more and some less if I set the fee in sterling here. But I am working on approx. £2000 per person full price for the ANZAC version as opposed to £1500 per person full price for the UK version. So if you bought the £650 discounted online only version before the deadline you can top up by paying $1500 dollars now. Otherwise its $3500.
WATCH FREE CPD VIDEO ON WH OSTEOPATHY AT BOTTOM OF PAGE!
ONLINE ONLY VERSION – NO PRACTICALS – £650 (discount price till Easter then £900) for year one – DO AT HOME FROM ABROAD IF YOU WANT! You will be awarded an "Online Diploma" if you take the assessments, or a Certificate of Completion if you do it as CPD / CPU only. Payment button at end of page. Still starts in May. Follow as an e-learning option only i.e. you don't have to log in live in this version if you don't want, and if you do, there are additional ANZAC timed tutorials for the monthly zoom meetings as an extra, if this helps.
INTERNATIONAL STUDENTS – REVISED, AND EXTRA MARCH BLOCK DATES!! ADDITIONAL PLACES ADDED!!! 5-12 march, 2023 and 19-26 march 2023. Each day is half a day of practical and half a day of clinical patients / tutorials.
FOR OSTEOPATHS ONLY. DIPLOMA – TWO YEARS, DO YEAR ONE WITH MONTHLY-ISH! ONE DAY PRACTICALS, OR, DO AS A BLOCK – AS ON THE "INTERNATIONAL" OPTION – INTENSIVE BLOCKS MARCH 2023 FOR PRACTICALS / CLINIC. TO ENROL, PAY, USE BUTTON AT BOTTOM OF PAGE. WE WILL THEN CONTACT YOU. SAME BUTTON FOR BOTH OPTIONS. SOME UK BASED STUDENTS MAY BE ABLE TO ATTEND AS A BLOCK, PENDING SPACES.
General-timetable-womens-health-tutorials

This video gives some info about the format of the Bristol course, and the one below discusses the differences with the advance certification course for internals.
STARTS MAY 2022 – EARLY BIRD DISCOUNTS BELOW. SCROLL TO END OF PAGE!! Full price including practicals and clinic, per year, £1500. extra early bird to 31 MARCH is 25% off, then between 1 APRIL and Easter, 15% off. To enrol, scroll down, pay using button, and then email me on admin@cnmo.co.uk
FOR DETAILS ON THE ADVANCED CERTIFICATION IN INTERNALS – VISIT THE DEDICATED PAGE
YEAR ONE OF THE BRISTOL DIPLOMA- MAY-JULY SEMESTER ONE, SEPT – NOV SEMESTER TWO, JAN-MAR SEMESTER 3. MATERIAL DELIVERED ONLINE, AND WITH REGULAR ZOOM MEETINGS. 2 OPTIONS FOR PRACTICALS – AN INTENSIVE BLOCK FOR INTERNATIONAL STUDENTS, AND A SERIES OF SUNDAYS FOR UK STUDENTS.
YEAR TWO OF THE BRISTOL DIPLOMA SAME SCHEDULE.
Massive shout-out and thanks to Juliana Hounsfield who is hosting the clinical observation and practical days at her clinic in Bristol – its great to get a whole local group all learning on the same page!
COME AND STUDY TO ACHIEVE A POST GRADUATE AWARD – A DIPLOMA IN WOMEN'S HEALTH OSTEOPATHY
LEARNING IN YOUR OWN TIME, BUT WITH IN PERSON SUPPORT AND GUIDED LEARNING. NO PRIOR EXPERIENCE REQUIRED. YOU WILL RECIEVE A FABULOUS AND HUGE RESOURCE, COVERING ALL ELEMENTS OF THE WOMEN'S HEALTH JOURNEY, FROM GIRLS, ADOLSCENTS, PREGNANT WOMEN, THE MENOPAUSE AND INTO THE THIRD AGE! ALL TECHNIQUE STYLES SUPPORTED.
If you are a nervous learner, don't worry, we are a friendly and accommodating, yet very high quality College – we understand the life-work balance and how hard it is!
http://www.thefamilypractice.tv/
INSTRUCTIONS AFTER PAYING:
Online resources are supplied via a MOODLE online education platform. After payment, follow links on the top right on the page, where it says 'student log in'. Then follow link in purple which says login to Moodle to create a login account. Again, look at top right, where it says login, and then it gives option to create a new account Follow those instructions, and I will later enrol you onto all the modules. Email me if there is a problem! admin@cnmo.co.uk
This is a new hybrid / mixed mode delivery of a 2 year women's health Diploma.
scroll down for more info.
There are two years / stages, and you can exit at end of year one / stage one with a CERTIFICATE IN WOMEN'S HEALTH IF YOU WISH.
BOTH OF THE YEARS / STAGES FOLLOW THE SAME FORMAT:
Theory delivered as distance learning – 9 months / DISTANCE LEARNING TAUGHT MODULES- equivalent of one full weekend of lecture material PER MONTH, plus lots of other resources and articles / evidence to work through per month. Work on around 5 hours a week.
Practicals – UK HOME STUDNETS:
one day visceral and body cavities introduction and course orientation, 2 dates available – the 8th May and 22nd May, 2022 in Bristol. This is IN ADDITION TO THE ONCE A SEMESTER TECHNIQUE DAYS, BELOW. International students – this day is not compulsory, but we will attempt to record it and make that available for you.
You will need to do 6 in person dates – you can choose from 9 dates, and do 6, these occur on Saturdays and Sundays, on set weekends. A rota is required for attendance. There are 2 6-day block also. Any of these dates are in the same format – half a day technique practicals and half a day clinic / patient tutorials.
INTERNATIONAL STUDENTS – 2 OPTIONS FOR A BLOCK PRACTICAL SESSION OF 7 DAYS, IN MARCH 2023, BRISTOL, 5-12 OR 19-26 MARCH 2023.
PLUS:
Supported by a monthly (hour long) group student zoom meeting live with Caroline, to orient to course, to ask questions and workshop issues and interact. So, 9 monthly zoom calls.
3 months per semester, 3 semesters overall. Each semester has some interactive group forum chats to complete, and there is an essay (which can be handed in at end of course, or, per semester.
General e-learning support module – helping you learning about reference styles, about essay styles, and using evidence and so on. You upload a learning needs analysis at the beginning and at the end. This module also have a group interactive forum to contribute too.
All the group forum / chats and the 2 learning needs analysis are 'completion only' you just have to do them to pass that section.
YEAR ONE / CERTIFICATE SUMMARY:
ANATOMY AND PHYSIOLOGY
AUTONOMICS, VISCERAL PAIN
MICROBIOME AND IMMUNE CONSIDERATIONS IN WOMENS HEALTH
UROGYNAECOLOGY AND PELVIC FLOOR
DEVELOPMENT, HORMONES, BODY IMAGE, GROWTH
ENDOCRINE DYNAMICS, FERTILITY AND OBSTETRICS
BIRTH, BONDING, BREASTFEEDING
POST PARTUM RECOVERY
LIFESPAN ISSUES
MENOPAUSE
CHANGING UROGENTIAL AND MUSCULOSKELETAL FACTORS
ONLINE PLATFORM AND TUTORIAL SUPPORT
PRACTICAL INTENSIVES AND CLINICAL OBSERVATIONS DAYS.
YEAR TWO / DIPLOMA SUMMARY:
CLINCAL ASSESSMENT REVIEW = CONSIDERING ALL THE FACTORS WITHIN THE CERTIFICATE CURRICULUM AND TAKING THEM TO THE NEXT LEVEL:
COMPLEX CLINICAL PRESENTATIONS REVIEWED. STRONG FOCUS ON EVIDENCE AND RATIONAL APPORACHES TO PRACTICE.
INTERNALS AND SENSITIVE AREAS WORK, CONSENTING, RISK MANAGEMENT AND ASSOCIATED ETHICAL AND CLINICAL CONSIDERATIONS.
MANAGEMENT OF VARIOUS CONDITIONS EG fertility, endo, prolapse, diastasis, complex pregnancy, post partum, bladder disorders / cystitis, post surgical issues, cancer considerations, pelvic pain, breast care
Working with the traumatised patients, and those with complex needs.
CLINICAL PROTOCOLS = WHAT THEY ARE AND ARE NOT
OUTCOMES ASSESSMENT – understanding how to monitor your clinic and when / to who to refer.
UNDERSTANDING ORTHODOX MANAGEMENT AND INTERDISCIPLINARY ISSUES
PRACTICAL TECHNIQUE INTENSIVE CLASSES AND CLINICAL OBSERVATION DAYS.
ONLINE PLATFORM AND TUTORIAL SUPPORT
EXTENSIVE EVIDENCE REVIEW AND CASE ANALYSIS
HELPING YOU WORKSHOP COMPLEX PRESENSTATIONS
DEVELOPING YOUR PERSONAL CLINCAL PROFESSIONAL FIELD OF CARE
WOMENS HEALTH QUALIFICATIONS
CERTIFICATE
DIPLOMA
Supplementary Module
Introduction to osteopathic and somatophysiological principles Learning how to learn – revision of concepts
Introduction to roles and boundaries in clinical practice Care plans, management, clinical audit, and outcomes measures Constructing an evidence-informed approach
MODULE ONE
Development of the body cavities and genitals Anatomical changes from children to adults Neuro-endocrine-immune system
Bladder and bowel function in girls Gender and identity issues Complex dynamics in puberty Hormonal balance across the lifespan
MODULE TWO
Development of immunity The role of the microbiome Function, physiology and somatovisceral integration The basics of visceral pain and visceral reflexes
Adolescent mental health Interoception, body image and sense of self Complexities of endocrine imbalance and dysbiosis on visceral pain Complex visceral pain and dysautonomia
MODULE THREE
Being female Gender bias in research Social dynamics, relational safety Basics of fertility, conception and gynaecological function
Trauma dynamics Fear, freeze, visceral pain Effects on physiology, function and fertility, subfertility and assisted conception Complex gynae, endometriosis, adhesions
EXAM / ASSESSMENT ONE
MODULE FOUR
Pregnancy and general obstetric dynamics Optimal foetal positioning
Considering pregnancy complications, accompanying disorders, complex pain and biomechanical considerations,
MODULE FIVE
Biomechanics in pregnancy Orthopaedic and tissue changes and strains Third trimester
Foetal position, high risk pregnancies, complex therapeutic alliance and interprofessional considerations pelvic instability and diastasis rehab
MODULE SIX
Preparation for labour and delivery Birth trauma
Complex birth trauma and injury Pregnancy loss Premature delivery
EXAM / ASSESSMENT TWO
MODULE SEVEN
Maternal mental health The fourth trimester Breastfeeding and initial recovery Body cavity and postural recovery
Postpartum depression Complex maternal infant considerations Breast care, mastitis, physiology of challenging maternal recovery Complex body image and structural instability problems
MODULE EIGHT
Ongoing urogenital health and pelvic support Menopause Breast care,
Complex urogenital dysfunctions Post surgical and other operative dynamics Menopause dynamics, post breast cancer care and reconstruction dynamics.
MODULE NINE
Gerontology and Global recap of course
Cancer and complex pathology across the lifespan The role of osteopaths and allied healthcare manual therapy professionals in Women's Health
EXAM / ASSESSMENT THREE
TO PAY WITH EXTRA EARLY BIRD (TILL 28 FEB) USE BUTTON BELOW, THEN EMAIL CAROLINE ON admin@cnmo.co.uk
NO REFUNDS. ONLINE MATERIAL AVAILABLE LONG TERM, AND AFTER COURSES END. IN PAYING YOU AGREE TO THE CNMO STUDENT AGREEMENT WHICH CAN BE FOUND ELSEWHERE ON THIS SITE.
IF PRACTICALS ARE CANCELLED EG NEW VARIANTS THEN NEW DAYS WILL BE FOUND / COURSE PLACE HELD OVER.
ONE YEAR COURSE FEE FOR PRACTICALS VERSIONS(EXTRA EARLY BIRD DISCOUNT TILL 31 MARCH, 2022 – 25% DISCOUNT ON £1500 – SO PAY £1125 NOW. AFTER 31 MARCH, AND TO EASTER, DISCOUNT IS REDUCED TO 15%. ANY ENROLMENT AFTER EASTER, AND UNTIL 1 MAY, IS FULL PRICE: £1500.
ONLINE VERSION £650 TO EASTER, THEN £900.
AUSTRALIASIAN DIPLOMA – YEAR ONE – $3500 INCLUDING PRACTICAL WEEK BLOCK IN SYDNEY – PLEASE PAY BY BANK TRANSFER INTO AUS ACCOUNT – DETAILS – CLICK HERE
USE BUTTONS BELOW