Visceral and Systemic Care Certificate and Diploma Versions
ENROLMENTS OPEN NOW
DISCOUNT ENDS 30 SEPTEMBER = payment buttons at bottom of page.
COURSE STARTS 1 OCTOBER 2021.
PRACTICAL SESSIONS IN DIPLOMA ARE IN 2022.
All costs and dates are in the Brochure. You can also download that here.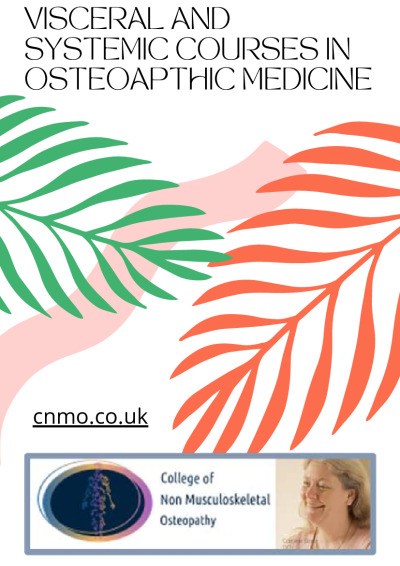 CNMO CAROLINE STONE VISCERAL AND SYSTEMIC COURSE BROCHURE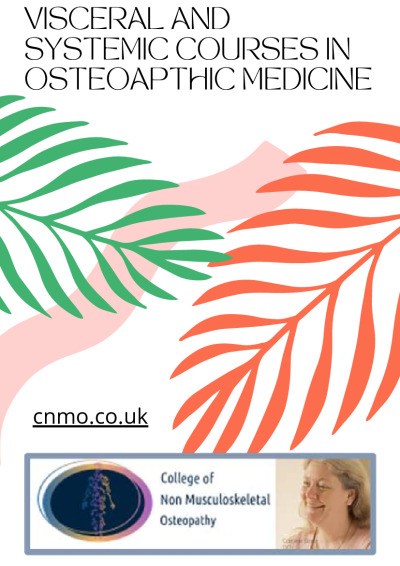 From functional gut disorders, to breathing dysfunction, endocrine immune challenges and urogenital problems there are usually a wider range of somatic, circulatory, neural, fascial and biopsychosocial components to someone's problem.
For most people the function of their organs and viscera is a 'sub-conscious' part of life, but for others, the activities and problems within their organs can be something they are more aware of, or have problems with, or are struggling to accommodate a pathology or disorder that is complicating the way their organs can work and operate. This can have a huge negative impact on function, ability, emotions and quality of life.
Certificate / Diploma / Collegiate –
CERTIFICATE – ONE YEAR, 3 SEMESTER, 9 MONTHS / MODULES, ZOOM MEETINGS – ALL DISTANCE LEARNING AND OINLINE RESOURCES, TECHNIQUE VIDEOS.
DIPLOMA – ONE YEAR, 3 SEMESTERS, 9 MONTHS / MODULES, ZOOM MEETINGS – HYBRID FORMAT – including a CHOICE OF 5 3-DAY TECHNIQUE INTENSIVES (IN PERSON PRACTICAL SESSIONS) – COST INCLUDED IN COURSE FEE (excepting travel and accommodation / personal costs in attending), plus CLINICAL OBSERVATION opportunities.
These are advanced level programmes, but suitable for those who are just starting on their journey towards caring for women, and for those who already have some experience.
The Collegiate programmes are for experience practitioners who want to delve deeper and contribute more fully to their patients and to the profession.
Certificate Version discounted price till 30 Sept £650
Diploma version discounted price (including practicals) till 30 Sept £2000